Welcome to the Unofficial Ryedale School website.
This site is designed to give a brief overview of the school.
Within these pages you will find links to OFSTED as well as location maps and generally useful information about the school.
Extracts from the latest OFSTED report :
"Ryedale is a very good school"
"The quality of teaching and learning is very good"
"Pupils achieve well by making good progress throughout the school"
For more details see the SUMMARY OF THE INSPECTION REPORT under the OFSTED tab
The school is developing a site of it's own which has now been published and recently updated.
Please click on the image below to access the Schools OFFICIAL SITE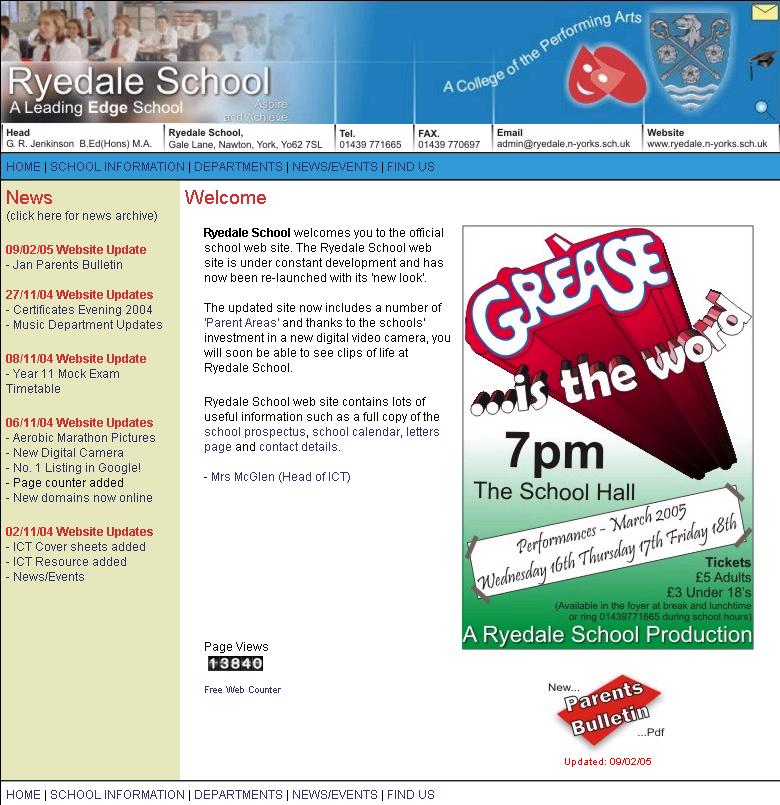 This page was last updated on 03/08/05.